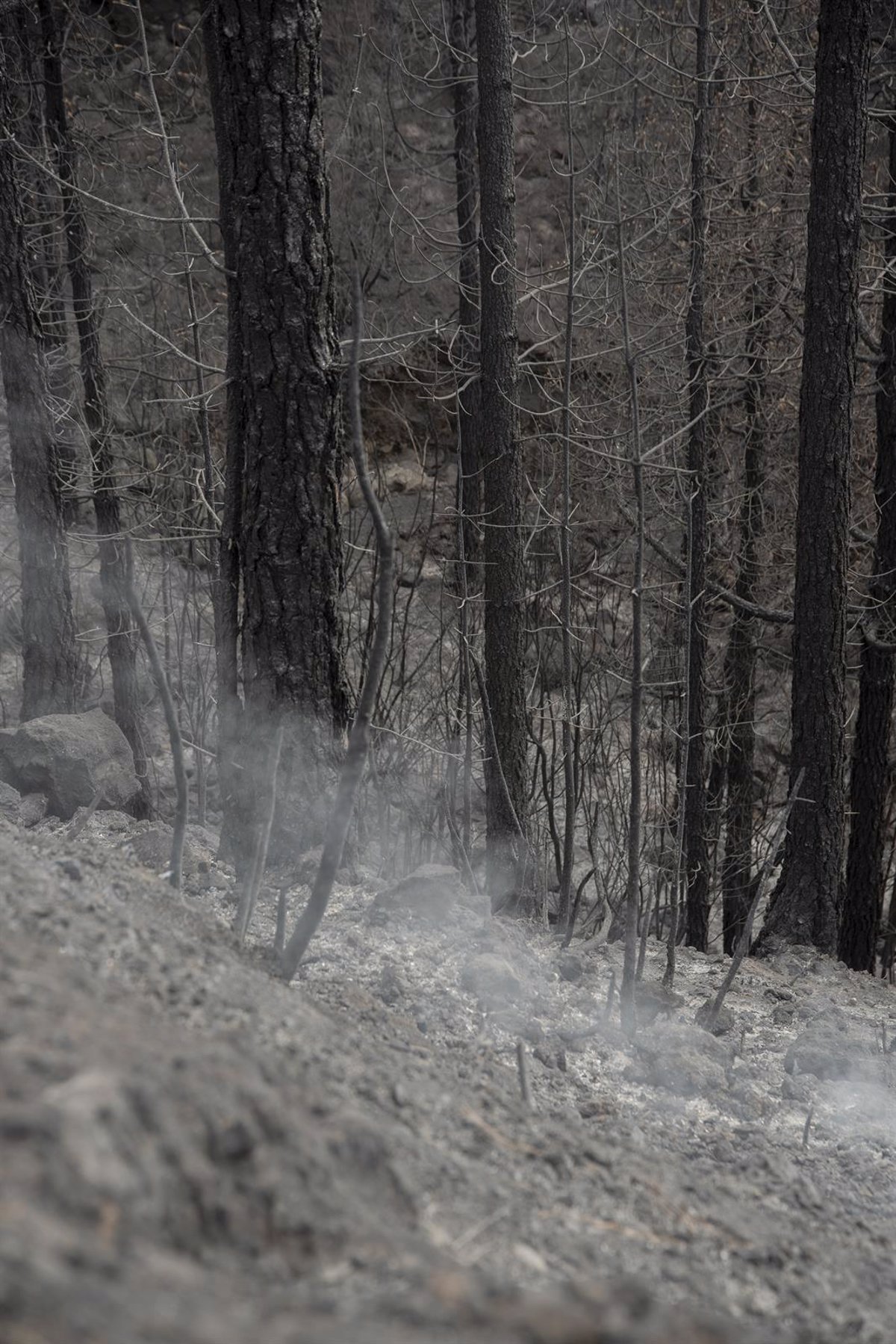 TENERIFE, Oct. 10 (EUROPA PRESS) –
The preventive evacuations of the homes of Las Calderetas, Campo de Tiro and Carril del Polvo will continue until the evolution of the fire in Tenerife is assessed tomorrow, Wednesday, in which 60 ground personnel will be working overnight in the extension operation, which affects the island since last August 15 and that during yesterday afternoon it registered several reactivations in the municipalities of Tacoronte.
The operation has worked intensively to contain the fire in the Las Calderetas area, an area of ​​difficult access in the urban agricultural forestry interface area. According to the Canary Islands Government, the weather conditions of the last few hours, with gusts of wind lower than those recorded yesterday, have allowed the intervening resources to work and control the reproductions of the last few days.
During the night, 60 ground troops will work on the extinction operation, including forestry brigades from the Cabildo (BRIFOR), firefighters from the Tenerife Consortium and personnel from the UME, Security Corps and Forces, coordination personnel from the
CECOPIN, CECOES and the General Directorate of Emergencies, as well as the Red Cross.
For tonight, temperatures above usual and E and SE winds with gusts of 30-40 km/h are expected in the El Sauzal – Tacoronte area. Although temperatures could drop tomorrow, humidity is not expected to recover until Sunday.
The maximum alert situation declared by the General Directorate of Emergencies due to the risk of forest fire in the Western Islands and Gran Canaria is maintained for the moment, as well as the pre-alert situation due to haze and high temperatures throughout the Archipelago, which is why it is insisted the population to follow the recommendations of
self-protection against the heat and respect the restrictions regarding traffic on trails and the prohibition of lighting any type of fire outside or burning stubble without express authorization, among others.